ASTM International is among the world's largest international standards development organizations. The standards it sets forth enhances the performance of and increases confidence in products being sold. Specifically, in the construction industry, ASTM's standards establish the base performance and technical requirements for building products materials.
While these standards are important, they may not always take specific and realistic factors into consideration. Instead, these standards may sometimes require the bare minimum from product manufacturers. For example, ASTM D779 or "Boat Test" is the standard test method for determining the water resistance of sheet materials in contact with liquid water by the dry indicator method. This test folds a WRB into a boat and places it into a container of water. If no water has passed through the bottom of the boat after 10 minutes, the WRB passes for water resistance. However, in a wall assembly, this WRB will be exposed to hydrostatic forces due to being compressed between the sheathing and the cladding backside. This concludes that the Boat Test is not rigorous and that there are limitations behind benchmark testing versus real world application and performance.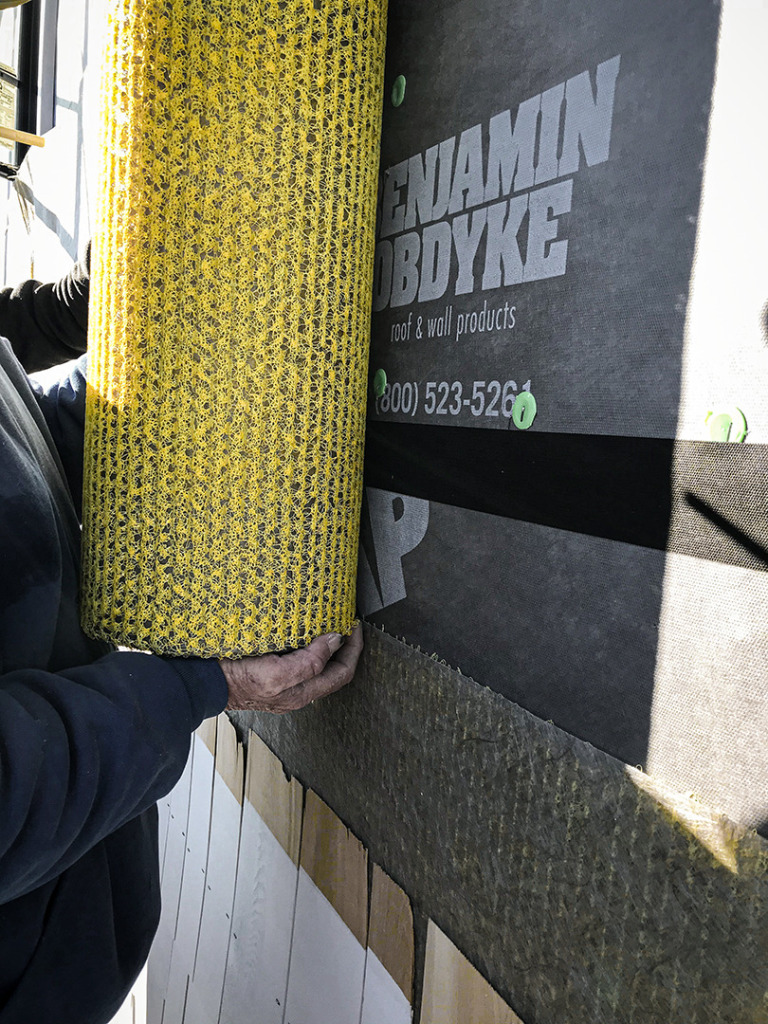 Benjamin Obdyke Protection Systems Samples
GET YOUR FREE PROTECTION SYSTEMS SAMPLES TODAY
At Benjamin Obdyke, we believe that our customers deserve the best, and that means going above the bare minimum. While the standards that are brought forth by organizations like ASTM International are there to guide us, we take a look at additional factors, like the growing evolution of building science and real-world applications, as we develop our products. Therefore, in addition to meeting ASTM standards, we also develop and perform our own testing methods that further ensure our products will exceed performance expectations.
For example, we recently performed a series surfactant tests on our FlatWrap HP standard housewrap and other competing brands of standard housewrap. While the competing brands did meet ASTM standards, their durability performance failed after a few hours of surfactant exposure. In contrast, the trilaminate non woven WRB of FlatWrap HP protected the microporous film layer, proving it resists damage that easily compromises other leading brands. As a builder, it's important that you choose products that are going to give your clients the reassurance of longevity and durability. Benjamin Obdyke is here to help you BuildBetter by continually striving to go above minimum standards.