Air Barrier Drainable Housewrap System
True air seal capability meets true drainage performance in our air barrier drainable housewrap system. The keystone product, HydroGap SA is the first drainable housewrap with a fully continuous, vapor permeable acrylic adhesive. It seals around fasteners and penetration points to provide a continuous air barrier.
The air barrier drainable housewrap system is ideal for projects that use composite or fiber cement siding and where air and moisture protection are a top priority. HydroGap SA is an ideal WRB behind exterior foam board applications and where blower door tests are a requirement by local building code.
When used together, HydroGap SA and HydroFlash provide an unmatched 20 year system warranty that guarantees the products' performance in application.
Air Tightness

Removes Bulk Water

Nail Sealability
---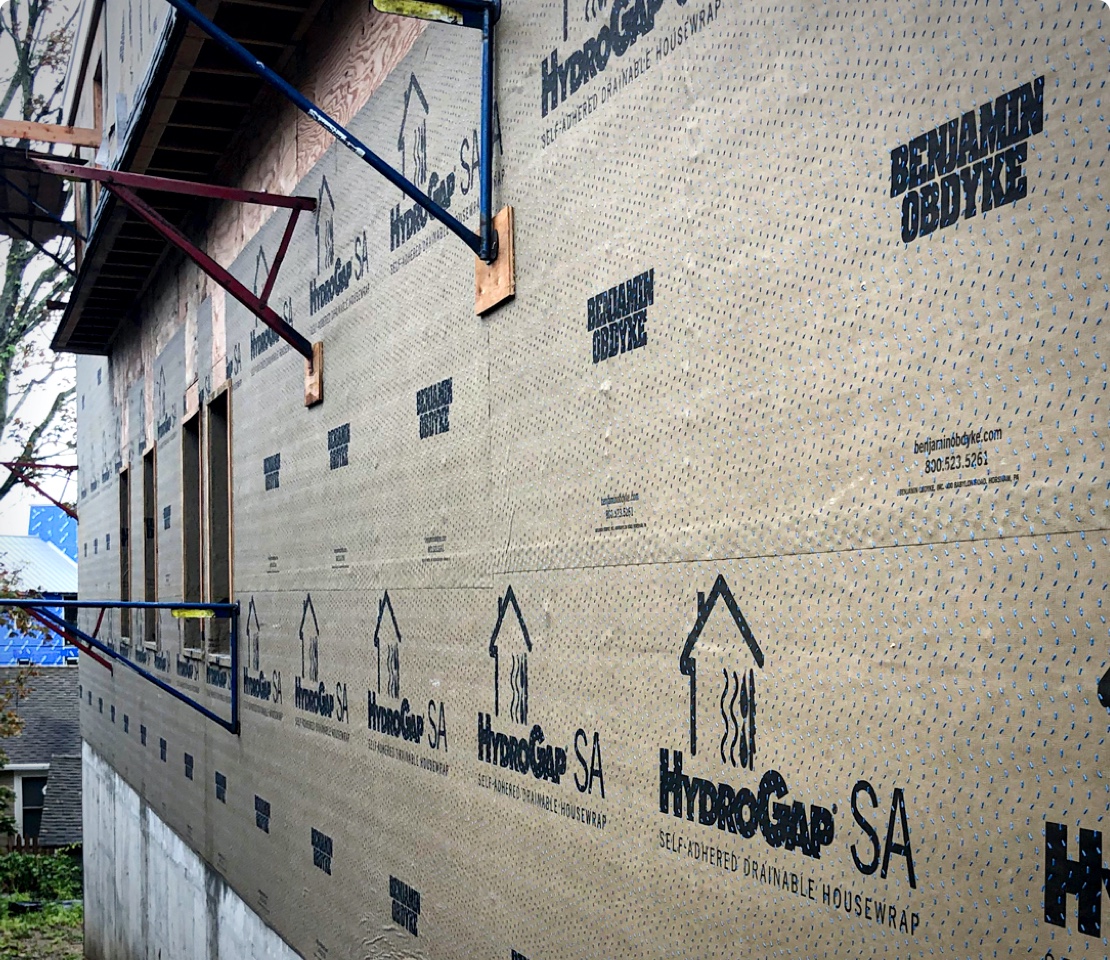 Products in this system
---
---