Housewrap System
Building science is evolving, but one thing is still clear: housewrap is necessary. We believe that even a basic flat weather-resistant barrier has an opportunity to shine. So if you're approaching your next project with a "back to basics" approach, we've got the right housewrap system to offer maximum performance in a competitively-priced package.
FlatWrap HP Housewrap
Enter Flatwrap HP – the WRB component of our standard housewrap system. This high-performance WRB has everything you're looking for in WRB performance: top-notch water resistance, permeability, and tear strength. When combined with the HydroFlash family of flashing options, the system provides an unmatched 15-year warranty that guarantees the product performance for the warranty period. Not so basic, after all.
This system is ideal for low rainfall areas or paired with vinyl siding applications with a low risk of moisture damage. However, if you're looking to up your protection game, this system also plays well with others – particularly our Slicker family of rainscreens.
Code Minimum

Easy to Install

Vapor Permeable
---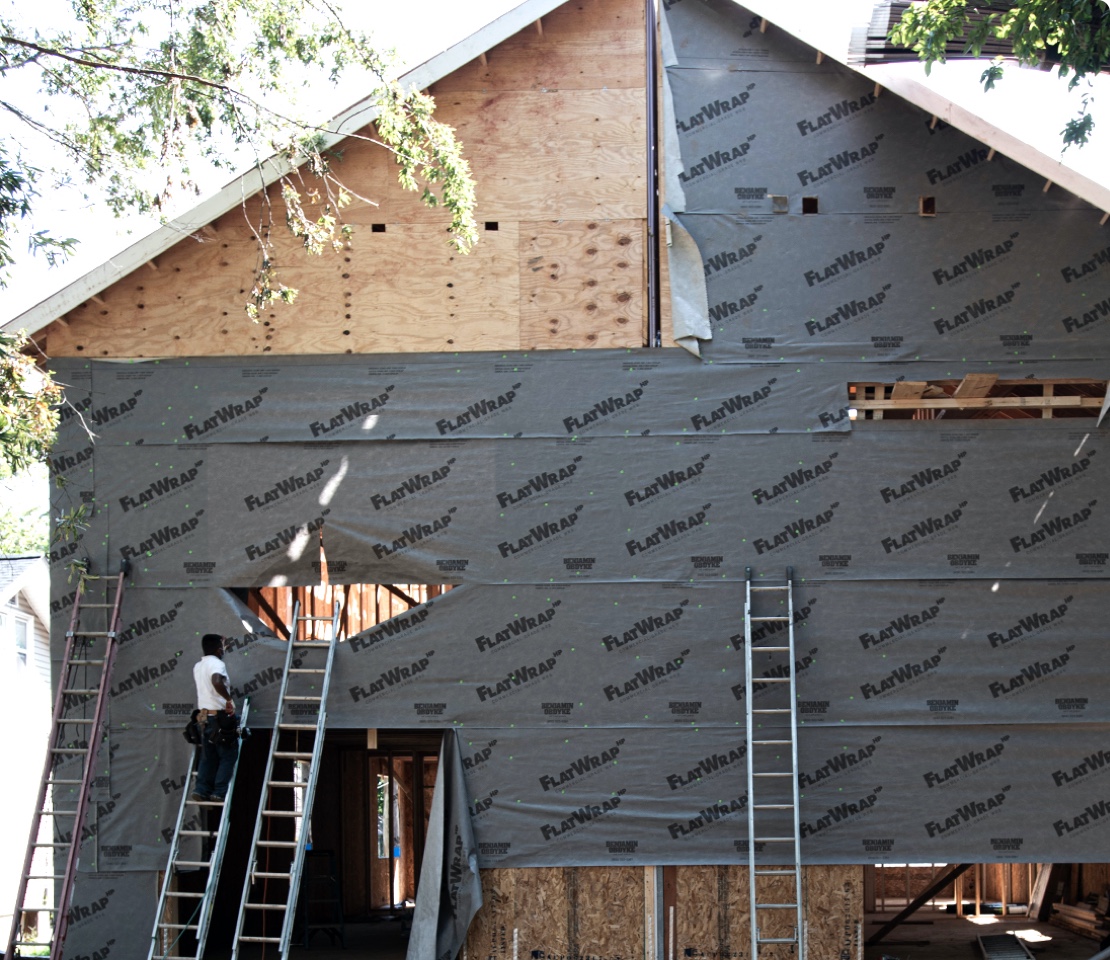 Products in this system
---
---