Drainable Housewrap System
We don't believe "one size fits all" when it comes to exterior moisture protection. That said, if we had to pick one system to be stranded with on a desert island – it would be this one. A housewrap with premium WRB characteristics, plus a true drainage gap for the removal of bulk water, the HydroGap Drainable Housewrap System is an easy 'go-to'. Not quite a rainscreen, but more than a basic WRB, HydroGap is a versatile solution to ensure water escapes quickly from the wall system.
The drainable housewrap system is ideal for projects that use composite or fiber cement siding. In fact, many of these siding manufacturers recommend or require drainable housewrap in their installation guides. HydroGap drainable housewrap technology paired with the HydroFlash family of high-performance flashing options easily adds durability to your wall system for only a few cents upgrade per square foot over a standard WRB.
CYA, peace-of-mind, state of zen, whatever you call it…you can rest easy knowing the HydroGap Drainable Housewrap system warranty guarantees the products' performance for 20 years.
Easy To Install

Removes Bulk Water
---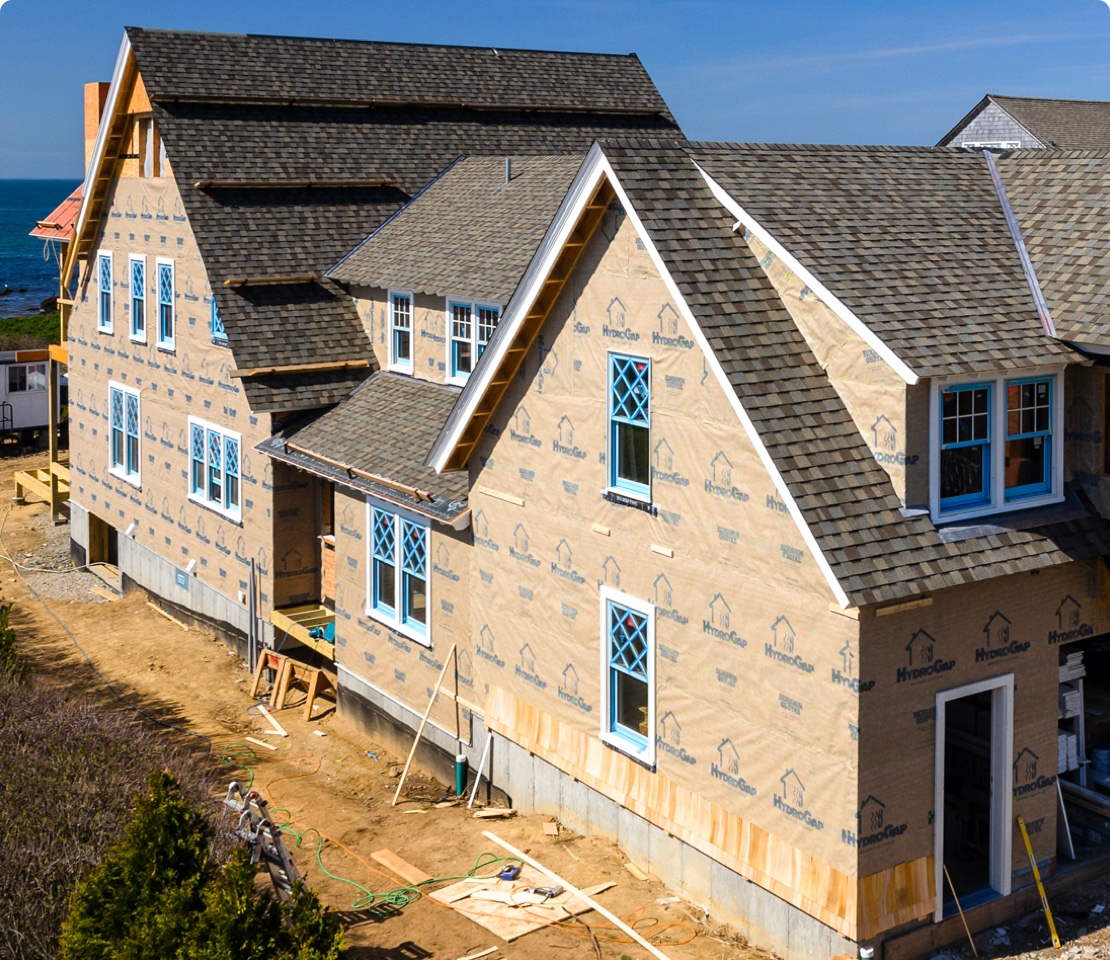 Products in this system
---
---