InvisiWrap® UV Black Housewrap
---
InvisiWrap­® UV is specially designed for use with architectural projects that incorporate "open joint cladding." This black housewrap enhances the aesthetic appeal to open joint architecture and boasts protection properties that allow 12 months of UV exposure. When used in conjunction with a rainscreen, it provides superior bulk water drainage, exceptional vapor permeability, and long-lasting durability for the building envelope. 
Unlike other standard housewraps, this UV-resistant WRB is tough and will stand up to the elements. If you plan to have open siding in your next project, this black housewrap is essential to build a weatherization system that will last.
Get more information about the moisture control requirements for open-joint cladding systems. 
The Top Features of

InvisiWrap­® UV Black Housewrap
Can withstand 12 months of UV exposure before siding installation 

 

It can be used behind siding openings up to 1 inch

 

Boasts superior tear strength & water holdout 

 

Eligible for a 25-year Open Joint System warranty that guarantees the performance

 

Exceeds the requirements of AC38

 
What to Know About InvisiWrap­® UV Black Housewrap Installation
If the cladding is installed directly onto InvisiWrap­® UV Black Housewrap, the joint between the cladding boards should not be greater than a 1/4 inch joint 

 

Taping all seams in this type of assembly is crucial

 

Cap fasteners should be used to better block water from getting behind the WRB; ideally, in this type of installation, cap fasteners should be installed behind the furring strips

 

InvisiWrap UV should be installed in shingle lap fashion

 
Make sure to download the install guide for a step-by-step walkthrough.
Dimension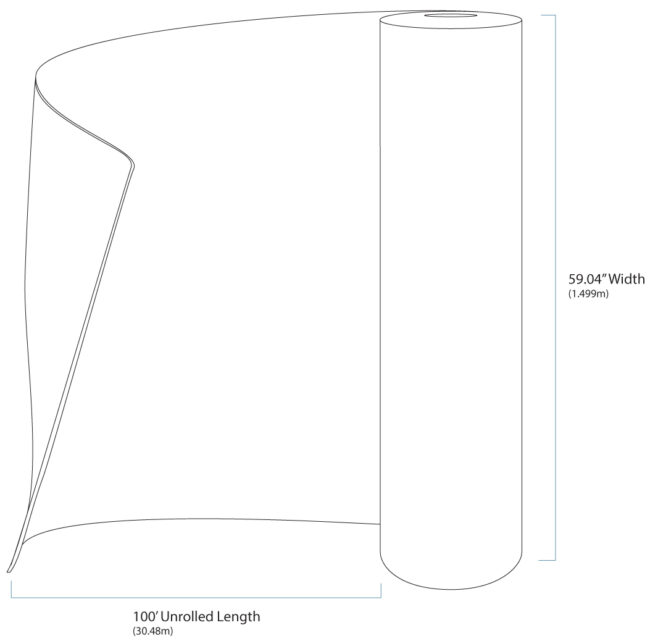 UV exposure rating
365 days (before siding coverage)
Warranty
20 (product) or 25 (system) year limited
Testing & Certifications
Building Science & Education