When it comes to the building envelope, a system's approach is ideal to ensure products work in concert to protect against moisture and air intrusion. This includes not just the housewrap and flashing, but also the cladding. The weatherproofing layer you choose can impact the overall look, performance, and longevity of the siding itself.
Here's a breakdown of which housewrap systems pair best with the most common types of siding materials.
Wood
Wood easily absorbs moisture, and if it doesn't dry on the backside, that moisture will escape through the paint or stain. This can increase the long-term maintenance costs for the homeowner while decreasing the longevity of the siding. Wood siding particularly benefits from a rainscreen, such as our Slicker Rainscreen System, to provide drainage as well as ample space for air circulation to help keep the back of the cladding dry.
Vinyl
Vinyl material tends to be very durable, and its plastic content helps with waterproofing. Vinyl is also typically installed on strips, allowing for some drainage to naturally occur behind the siding. The Flatwrap HP Housewrap System can provide basic protection for this type of cladding. If you're in an area with coastal rain or using an insulation-backed vinyl siding, it's a good idea to upgrade to our Drainable Housewrap System to allow for additional drainage capacity and remove any water build-up behind the siding.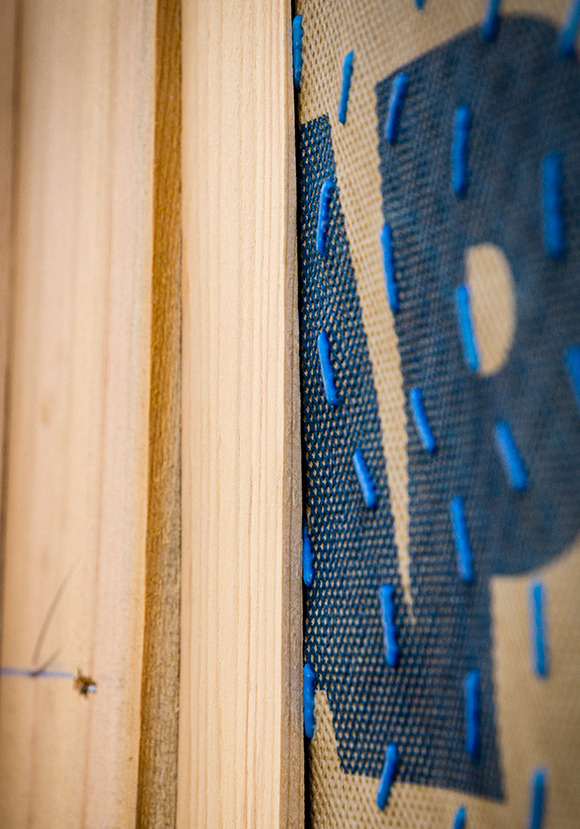 HydroGap Drainable Housewrap Samples
GET YOUR FREE SAMPLES TODAY OF HYDROGAP DRAINABLE HOUSEWRAP
Metal
It's no surprise that metal exteriors attract a lot of heat. For this reason, we recommend using our Drainable Housewrap System or our Air Barrier Drainable Housewrap System. The TPO plastic spacers in these systems resist the heat transfer and create a consistent gap to prevent condensation and allow drainage of liquid water.
Brick, Stone, and Stucco
Like wood, masonry is an absorptive cladding material and therefore needs ample drying space behind it. Our Rainscreen System for Masonry is recommended for any brick, stone, or stucco application. It includes Slicker Max, which provides a ¼" gap to promote ventilation and drying on the backside of the masonry product, helping to keep walls dry. When used in conjunction with Flatwrap HP and HydroFlash self-adhered flashing, this system provides maximum protection. Additionally, using the Rainscreen System for Masonry can help meet new codes mandating a rainscreen behind stucco in certain geographic areas.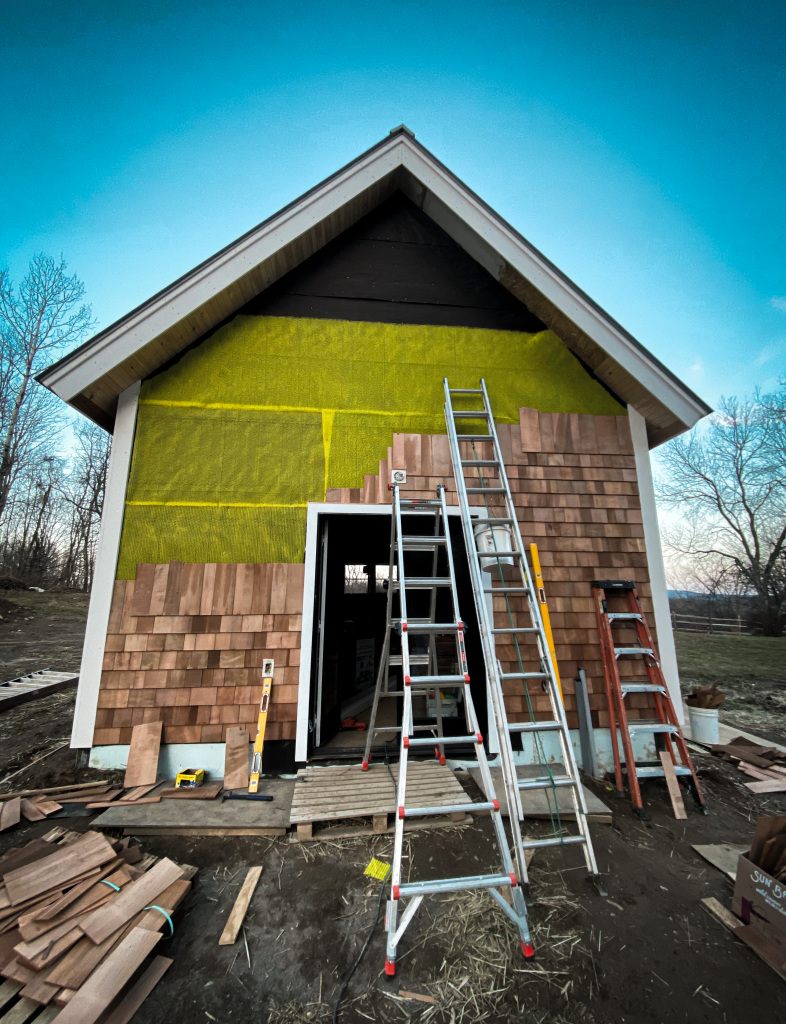 Slicker® Rainscreen Samples
GET YOUR FREE SLICKER® RAINSCREEN SAMPLES TODAY
Fiber Cement and Engineered Wood
For these cladding systems, we recommend using our Drainable Housewrap System or our Air Barrier Drainable Housewrap System. Both of these allow a space for drainage and elimination of bulk water, ensuring your wall system stays free of moisture. Some fiber cement or composite siding manufacturers in these categories even require a rainscreen or 1mm non-compressible space behind the cladding.
Open-Joint Cladding
Leaving open spaces between panels or planks of siding is a growing aesthetic trend, using natural hardwood or composite decking as cladding. Along with the material-specific moisture-elimination considerations mentioned above, you'll also need to consider UV protection when using open-joint cladding systems, due to the increased long-term exposure between siding panels or planks. Our UV-Protected Rainscreen System covers both moisture and exposure concerns, with a UV-rated rainscreen system and UV-resistant flashing tape. Plus, the black color preserves the open-joint aesthetic.
PVC-Backed
Siding types that are PVC-backed or PVC-coated are often vapor-closed and expand and contract with temperature changes. A great starting point would be to incorporate a drainable housewrap, like HydroGap or HydroGap SA, behind this cladding. However, if there is room in the budget to upgrade your moisture management efforts, your best option would be to pair FlatWrap HP Housewrap with our Batten UV Rainscreen.
Cork-Based Insulation and Siding
Using cork material as insulation isn't necessarily new, but it has grown in popularity as a siding material over the past few years. This type of product is durable and has garnered the attention of those interested in sustainable building. When choosing a weather barrier to go behind this product, it's best to choose a high-performance WRB, such as FlatWrap HP, or a self-adhered housewrap that will add the extra component of an air barrier.
Evolve Stone/Composite
Composite and mortarless stone veneer siding is gaining traction in the mid-Atlantic and Northeast regions in the United States. This cladding material will typically require a rainscreen assembly to be used behind it. Because this material is installed without mortar, it requires a lot of finishing nails to be used in the application process. Because of this, we would recommend a self-adhered housewrap, such as HydroGap SA, in addition to Slicker Max, a high-performance rainscreen, to ensure trapped moisture has the potential to dry out.
Insulation-Backed Siding
There are a few vinyl-cladding options on the market that have insulation built into the backside of the material. One of the biggest considerations to keep in mind is that for this siding type, the air space is reducing the R-value. For this type of product, we would recommend our Air Barrier Drainable Housewrap System, which includes our HydroGap SA product.
From cladding material to climate, each project has several elements to consider when designing the ideal wall system—and we know this can be a lot to keep track of. Our System Selector tool can help you determine the best wall system for your next project. Our products are designed to work together to help you achieve your design goals while ensuring the long-lasting performance your customers expect.