The evolution of building science now requires us to look at the building envelope as a whole—and for good reason, too. The drive for energy efficiency and tighter homes created new issues with moisture as wall cavities failed to dry out, highlighting the importance of considering how each design and product element impacts the performance of the others. The overall moisture management system should factor a culmination of products that work to enhance one another to maximize performance, durability, and value of a building structure. That's why at Benjamin Obdyke, we not only develop these products, but we also keep in mind how they best combine into an ideal system.
Here are three reasons why builders and contractors should approach their walls as systems and specify products accordingly.
1. Designed to Work Together
While individual products work great on their own, product systems are uniquely designed to play to the strengths of and work in concert with the others to promote maximum effectiveness and long-lasting performance. A moisture management system will also allow you to choose the best products to use based on the type of project or application you're working on.
For example, there is a growing trend for open-joint cladding created using composite decking material. Due to the wider spaces between boards, it's crucial to use housewrap, rainscreen, and flashing products that are durable and UV-resistant, while still working together to eliminate the excess moisture that gets into the exposed wall cavity. A big selling point for open joint cladding systems is the aesthetic appeal it brings to the facades of a home or commercial space. Using products that are designed for this purpose, such as our UV-Protected Rainscreen System, will allow you to keep the sleek, classic look your customers are going for while ensuring performance.
Learn more about what system best suits your next project by using our System Selector tool.
2. One Manufacturer
When you choose a systems approach, you're likely working with a single manufacturer to satisfy three or more needs. Therefore, should you have any questions, you can call and speak to one person rather than needing to call three different manufacturers or vendors to get an answer. In addition to saving time, it can also help establish a trust-based relationship between you and the manufacturer.
At Benjamin Obdyke, we value the relationships we build with our customers. It not only allows us to help them find the best solutions for each project, but also provides valuable feedback that influences our product development over the long term. We also can get a better understanding of how we can best be of service to our customers and to the industry.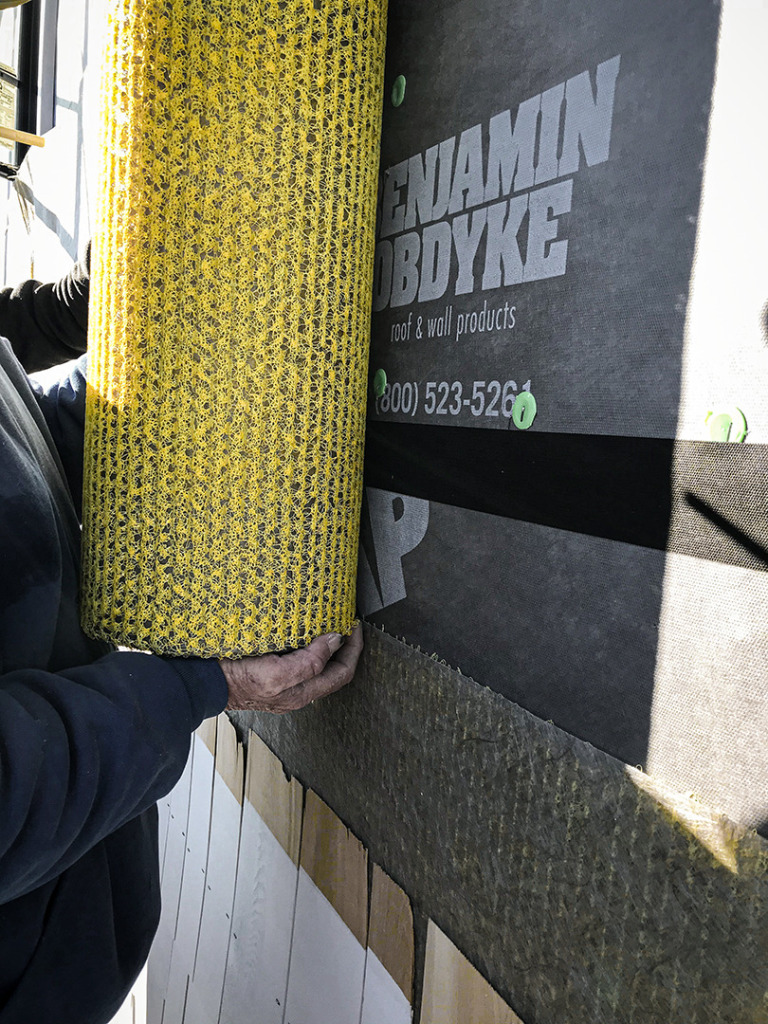 Benjamin Obdyke Protection Systems Samples
GET YOUR FREE PROTECTION SYSTEMS SAMPLES TODAY
3. Greater Warranty Coverage for Your Moisture Management System
Unlike some manufacturers, we offer system warranties that guarantee not only the longevity of our product systems, but the performance as well. This means that we're confident our products will still test at the same performance rating at the end of their warranty lifecycle as they did when they were first installed. Another rare benefit our system warranties offer is that they are transferable. This makes it possible for the warranty to extend to potential homebuyers in the future, a big perk and potential selling point for homeowners who don't plan to stay in the house longterm.
While we still offer product warranties, our system warranties go a step beyond to ensure that you and your customers are protected longer.
If you have any questions about our warranty offerings, we encourage you to contact us.
Keeping a systems approach in mind when starting a new project can help you save time and money in the long run. Additionally, you're protecting your customers and your reputation by using products that are designed to work together to protect the wall cavity. When you Build Better™ with Benjamin Obdyke, you build to last.