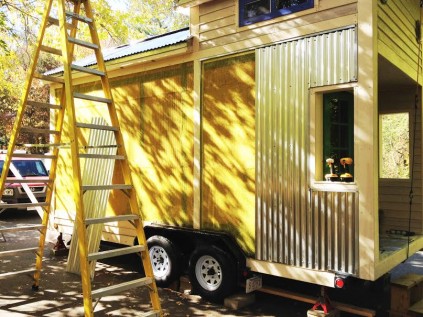 The Tiny House movement has taken the nation by storm. Browse the listings of your favorite do-it-yourself channel or magazine and you are sure to come across something regarding the rapidly growing trend. Featuring sustainable building products and minimalist design, tiny houses exhibit how building better doesn't necessarily mean building bigger.
Vera Struck wanted to create a net-zero tiny house learning module exhibit as a model for living a sustainable tiny lifestyle. Called the Silver Bullet, this tiny house serves as a classroom base and will go on tour this summer.
Vera started building the 144 square foot Silver Bullet in 2013. She knew from the start that in order to build tiny, you need to build smart. So when it came to addressing exterior moisture management, she specified Benjamin Obdyke products.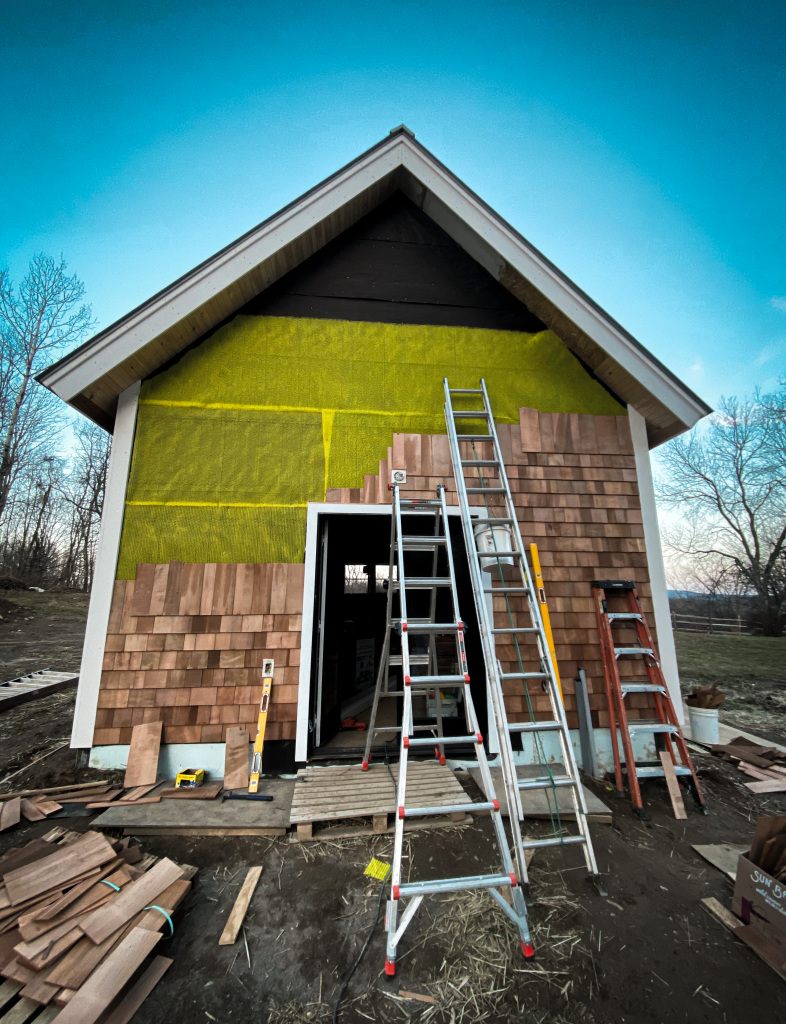 Slicker® Rainscreen Samples
GET YOUR FREE SLICKER® RAINSCREEN SAMPLES TODAY
Because the Silver Bullet features metal roofing, Struck wanted an underlayment that would provide cushioning while still eliminating excess moisture. In addition to meeting Struck's requirements, Cedar Breather® Roofing Underlayment also provided a space for continuous airflow underneath the roofing material.
The wall assembly was another area of concern for Struck. Realizing that structural rot and mold caused by trapped moisture can lead to problems with the assembly of the home as well as the health of its occupants, Struck opted for Slicker® Classic Rainscreen to protect the wall assembly. With vertical channels that direct moisture out of the wall cavity, the three-dimensional Slicker® Classic also provides a continuous space for drying. The product's ability to sustain a thermal break and pressure minimization also work to eliminate the threat of trapped moisture.
Struck has been pleased with the performance aspects of the products. She tells us, "The Benjamin Obdyke products address all of the sustainable construction challenges. They are cost effective, easy to install, eliminate(s) moisture and rotting and provide(s) cushioning."
For more information on Vera Struck's Silver Bullet Tiny House, check out her blog.