The Obdyke team returned to the International Roofing Expo in Las Vegas last week. We were anxious to attend to unveil our latest and greatest ridge vent solution, Shark Vent (and escape the freezing temps and snow!!). The show (and the weather) did not dissapoint.
You could feel the energy and excitement of the show as soon as you walked onto the expo floor. We spoke to contractors, distributors, and architects from all over the US & Canada – the consensus was that the industry is looking up. Building professionals were generally optimistic about opportunities in 2014 and potential growth for their business.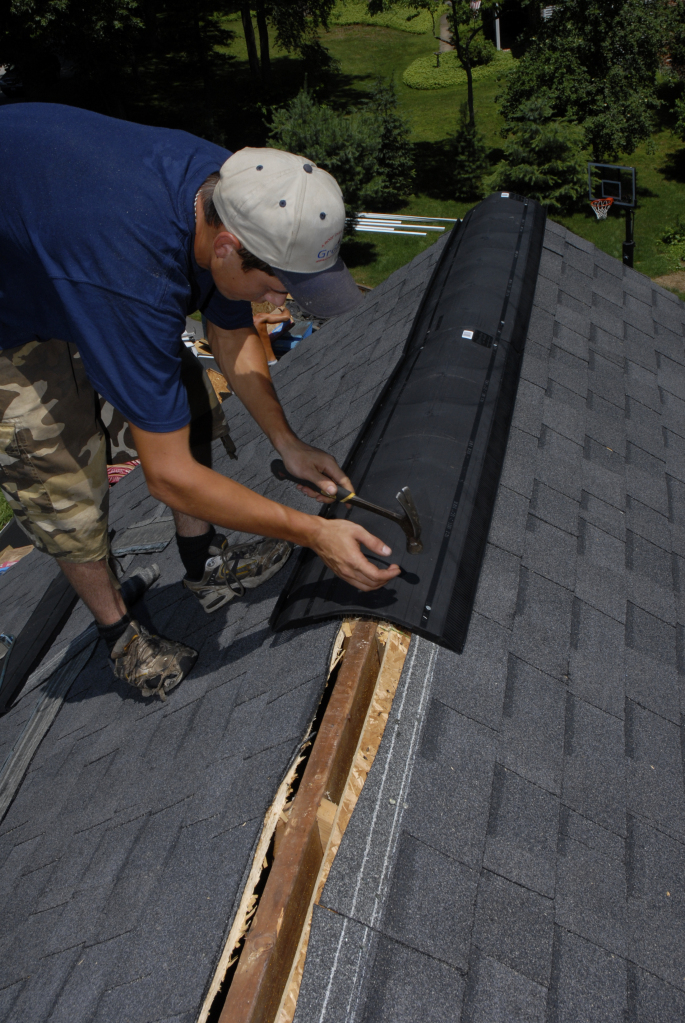 Ridge Vent Samples
GET YOUR FREE RIDGE VENTILATION SAMPLES TODAY
One of the most energizing things I experienced at the show was the reaction from contractors on our new ridge vent, Shark Vent. We received great feedback about the ease of rolling it out, lightweight easy-to-handle packaging, and flexibility/conformity when installing over architectural shingles. Many went home with samples or asked where they could buy. Needless to say, we're pumped about this product – and contractors seems to be, too!
See what Shark Vent is all about in this video!
Contributed by Tara Murray, Marketing Manager