The popularity of metal roofing systems for residential construction has nearly quadrupled over the past 20 years, thanks in part to durability, sleek aesthetics, and highly sought-after curb appeal. With many people seeking out metal roofing options as opposed to wood or cedar, it's important to understand how these systems can benefit from extra protection.
Widely known for its ability to protect the beauty and life of wood roofing, Cedar Breather® Ventilated Underlayment is also a great solution for metal roofing applications. Using Cedar Breather under metal provides a space for drainage while allowing for the right amount of airflow in between the metal panels to reduce the potential for trapped moisture. The additional layer also provides natural ventilation, reducing thermal bridging between the material and the attic space in hot summer months.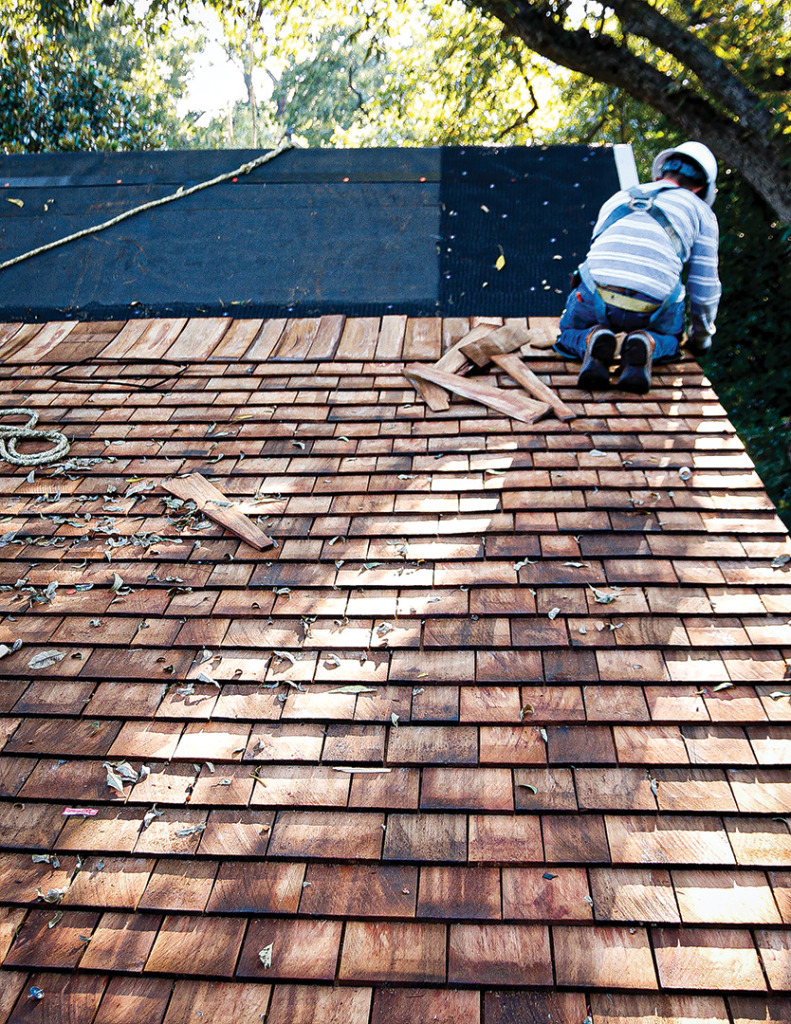 Cedar Breather® Roof Underlayment Samples
GET YOUR FREE CEDAR BREATHER® SAMPLES TODAY
One major factor to consider when installing a metal roofing system is properly accounting for a sound barrier that will reduce or eliminate the amount of sound that travels through the overall system. The entangled matrix of Cedar Breather features a quarter-inch thickness, or space, that reduces the vibrations that pass through the framing material, thus reducing exterior noise like rain or hail.
In addition to its patented three-dimensional design, Cedar Breather also eliminates the need for furring strips and is fire-resistant. Furthermore, it installs quickly and easily without the need for any special tools and will last the lifespan of the metal roofing system. Next time you have a metal roofing project, consider the long-term benefits of opting for a ventilated underlayment product like Ceder Breather.
Ready to get started? Find a dealer near you.