Chris and Jodi Laumer-Giddens of LG Squared, Inc. embarked on a journey over a year ago to preserve and retrofit an addition on a 188 year old home in Alabama. Once it was moved to its new location (yes the house was literally driven 3 miles), Chris and Jodi were tasked with making historic preservation and advanced energy efficiency complement each other by using modern methods and materials. The goal was to achieve a carefully detailed, uninterrupted boundary around the entire building shell to stop unwanted moisture, heat and air.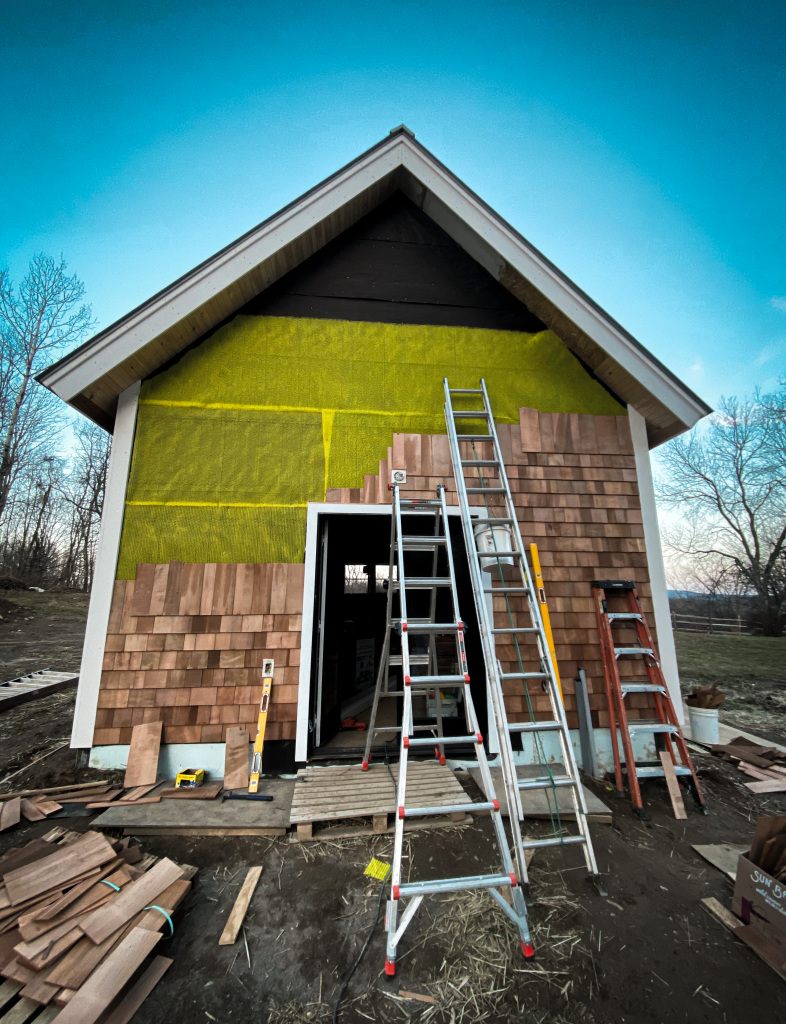 Slicker® Rainscreen Samples
GET YOUR FREE SLICKER® RAINSCREEN SAMPLES TODAY
When work began on the house, each piece of original siding was carefully removed and replaced with new ones manufactured to the same specifications. To work around the vintage-style wall construction, compensate for single-pane windows chosen by the owners, work around moisture issues and hold costs down, LG Squared, Inc. selected products they knew would work best for this specific situation. They started with insulation for the walls with Roxul ComfortBatt , followed by a layer of insulated sheathing by Zip System and then covered it with Home Slicker Rainscreen.
After the home was complete, the result is a home that's at least 25% better than the 2006 International Energy Conservation Code and has a rating of 65-75 on the Home Energy Rating System.
For more information about Chris and Jodi at LG Squared, Inc. you can check out their website at http://lgsquaredinc.com/.
Check out the full article featured in Remodeling Magazine and more information on the entire Molette House project.
Head over to the photo gallery to see more pictures of the project.