Slicker® HP Rainscreen
---
Slicker® HP is the first all-in-one moisture management solution to feature a detachable rainscreen and premium housewrap in a single application. The ability to detach the rainscreen from the housewrap without compromising water holdout simplifies installation and allows installers to use preferred flashing methods.
This commercial-grade product features a high-performance rainscreen and weather-resistive barrier with superior tear strength and water holdout capabilities. By separating the cladding from the WRB, you won't have to worry about damage from surfactants. This rainscreen product is a go-to solution for exterior wall cladding applications where you need to save on installation time and labor costs.
The Advantages of Slicker® HP Rainscreen
Provides a continuous space for drainage and drying
Creates a thermal break and pressure equalization
Works well with wood & fiber cement
Provides maximum protection for the wall system, eliminating the deteriorating effects of mold and rot between siding and sheathing
Reduces the chances of premature peeling or blistering of finishes
No need for furring strips
Installation Benefits of Slicker® HP Rainscreen
Simplifies and reduces labor by installing rainscreen and housewrap in one easy-to-handle roll
As a rainscreen and water-resistant barrier in one product, Slicker® HP is built to detach when needed to make installation easier
The rainscreen component can pull away from the WRB to allow for easy window flashing
Designed for use in exterior wall applications, Slicker® HP is a versatile moisture management system featuring a water-resistant barrier and detachable rainscreen.
Dimensions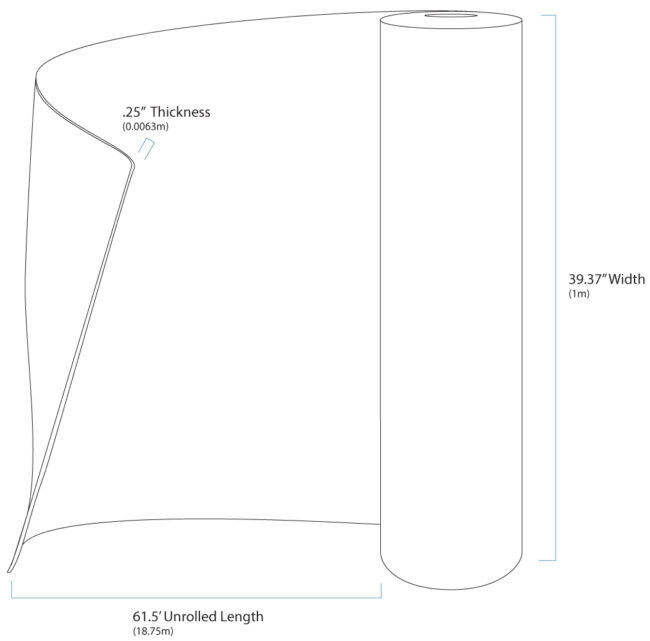 Warranty
30 (product) or 35 (system) year limited
Patents
6,594,965 US, 6,804,922 US and 2,376,583 CAN
Installation Instructions
Warranty Information
Testing & Certifications
Building Science & Education