Slicker® HP Housewrap, the latest in Benjamin Obdyke's extensive portfolio of roof and wall products for the commercial and residential market, offers builders and homeowners the benefits of a premium water resistive barrier (WRB) and rainscreen in a single product solution. Ideal for both light commercial and residential applications, Slicker® HP Housewrap provides the highest level of moisture protection for an exterior wall.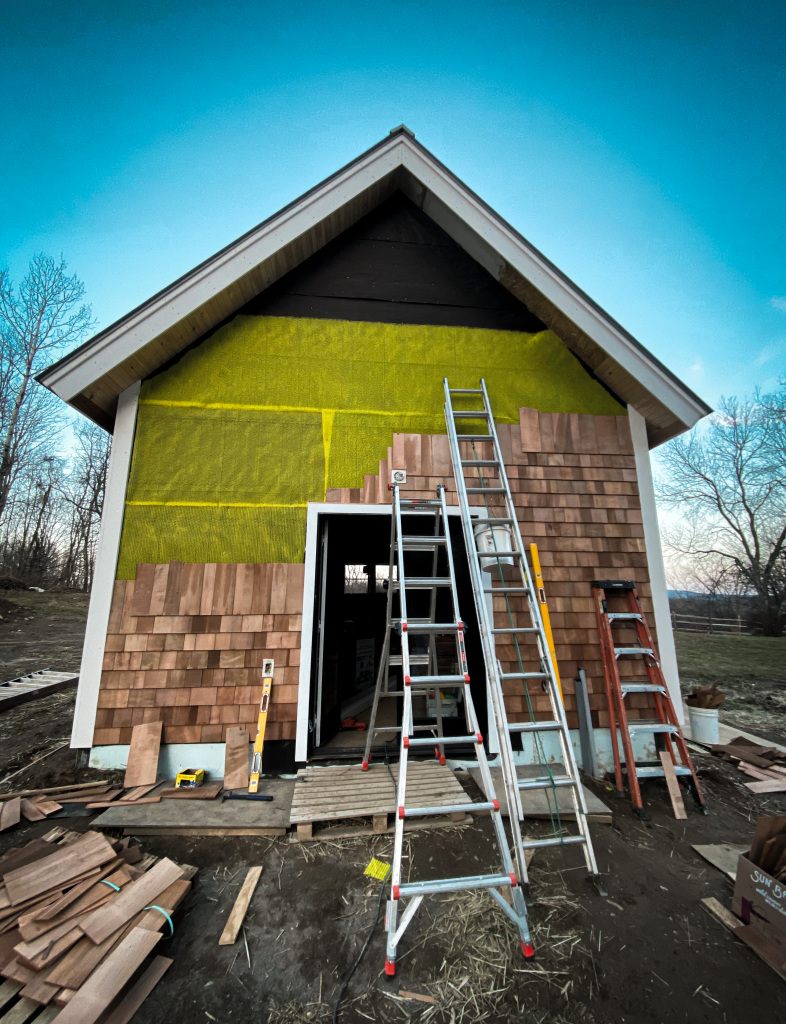 Slicker® Rainscreen Samples
GET YOUR FREE SLICKER® RAINSCREEN SAMPLES TODAY
Slicker® HP Housewrap is perfect for use with wood, fiber-cement and stone veneer or stucco cladding systems. Easy to install, the combination provides an all-in-one solution for water resistance, drainage and ventilation. The vertical channels of Slicker® HP's rainscreen element help to direct bulk water out of the exterior wall by creating a ¼ inch space for drainage and drying. The first combination of its kind where the rainscreen can be removed without compromising the housewrap, flashing integration is easier and better aligns with installer preferences.
Slicker® HP simplifies incorporating a rainscreen into the wall system for an installer. The building science community recommends at least a ¼ inch space for maximum moisture control in the wall. Typically a housewrap is installed then rainscreen is added as a second step. Slicker HP combines the housewrap and rainscreen together in one step, thus creating the ¼ inchgap and eliminating the two step process.
Slicker® HP is protected under the Benjamin Obdyke 20 year system warranty when installed with Benjamin Obdyke flashing accessories (HydroFlash, HydroCorner) and other compatible products).
For more information or to purchase Slicker® HP, visit BenjaminObdyke.com or our online retailer at BuyObdyke.com.