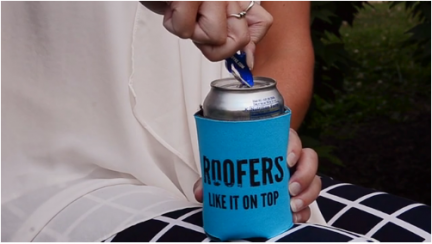 Forget Shark Week, that's only seven days! August is now #SharkMonth at Benjamin Obdyke and we're dedicating a whole month to Shark Vent! We're celebrating with shameless plugs, over-used catch phrases and of course ingenious promo items! So join us as we jump on the shark band wagon in August because this is the best month to buy Shark Vent Ridge Vent.
Why you ask?
We've included a free "Roofer Remedy Kit" inside every roll of Shark Vent. The "Roofer Remedy Kit" is comprised of a beer koozie, bottle opener keychain, "Roofers Like It On Top" sticker and also includes a postcard with a promotion code good for a free short or long-sleeved t-shirt.
Beginning August 18, participating distributors will debut Shark Vent displays featuring the free kits. The Shark Vent with the "Roofer Remedy Kit" will be available at select dealers, while supplies last.
And just for fun, we decided to make a video about it. Check out the video below for more details!
For information about a distributor near you make sure to fill out this form.