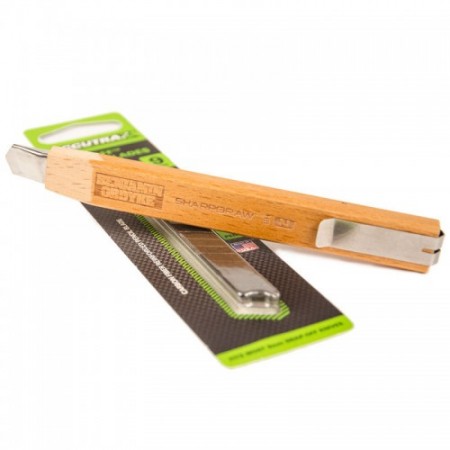 The Carpenter's Pencil That Never Needs Sharpening
Introducing the all new SharpDraw 9mm Carpenter Pencil from SpeedTac. This new tool is a hybrid in design and functionality. SpeedTac has taken the common 9mm utility knife and transformed it into the most accurate and efficient carpenter pencil ever produced. It's a pencil, not a razor that never needs to be sharpened.
The wood carpenter's pencil is an indispensable tool in the construction industry, but it has its flaws. So imagine a mechanical carpenter's pencil that never needs sharpening and never needs to be whittled down every time it snaps on a job site. Just like a 9mm utility knife with snap off blades, the SharpDraw pencil works the same way. It uses a flat #2 HB lead that gets automatically sharpened each time you drag the tip against a straightedge.
Now available directly from our website, the SharpDraw pencil made specifically for Benjamin Obdyke is offered with or without Accutrax snap-off pencil blades.
For more information about SharpDraw Carpenter Pencils, check them out in the news: